Christmas is round the corner and yet again we are faced with the dilemma of choosing the perfect gift. It should be thoughtful; it should be awe-inspiring; it should be something unique. Well, one place that fits all the above requirements is Kickstarter. 2020 has deemed the spirits of the people and Christmas is the perfect time to forget all the worries and spread the happiness around us . So, here I list 11 best Christmas gifts on Kickstarter 2020.
You may not be able to back or receive all the products to gift on Christmas. However, our main goal is to give you an idea of what you could gift instead of the regular gifts that you normally select. So, gear yourself up and get something exceptional for your loved ones.
1. B6 - Record with Perfection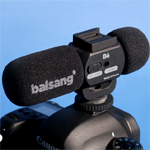 B6 is an excellent gift for those Creators who record themselves and would love this touch of perfection to their creation. To record a professional  audio, you require a good microphone which is either expensive or in budget but may not cover all your needs.
B6 consists of 3 microphones. Two directional microphones – one in front, one back side, and also one internal omni-directional microphone. These microphones, when combined, allow the B6 to offer 5 different capturing modes.
The creative souls who love to create videos are going to love you for this gift.
2. Blanc - Full Face mask for full Protection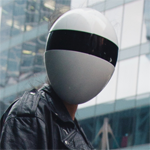 Masks have become an inevitable part of our lives. Who knew that there would be a time when you would think of giftaing a mask and more than that you would have a mask that is qualifies as an admirable gift. Blanc is a full face modular mask that protects your eyes, nose and mouth from the outside world. All the air is filtered through 2 high-efficiency reusable and replaceable HEPA filters, ensuring clean, fresh air with every breath.
Blanc has the capacity to turn you into human robots by looks. Those who value hygiene at an ultimate level and the "little Sheldons" of your family are going to love Blanc. The best part of Blanc are the changeable front panels with different materials, textures, and colors to express yourself.
Blanc is not just a mask but a daring and brave way to express yourself.
3. LaserPecker 2 - Engrave anything anywhere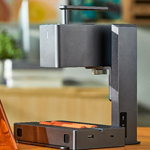 LaserPecker 2 is an ultra-fast 5W laser engraver & cutter for art, business & leisure use. It makes laser engraving affordable and simple for beginners, hobbyists, and professionals alike. The sleek, compact, plug-and-play device sets up in seconds and works with a smartphone to transfer images and begin engraving with just a few clicks.
Seeing LaserPecker at work is like magic. It engraves on almost anything, even an orange. It's an excellent gift for art and craft lovers or those who love to create their own brand and identity.
LaserPecker is an example of technology-created wonder. it's beautiful, handy and most of all it works.
4. Clean Tech - Take Fresh and Safe Air with You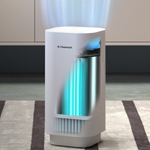 COVID-19 has changed our way of life and now it will also change the way we gift. Purifiers and masks have become an integral part of our life. One such product that no one would have thought to gift in the past is Clean-Tech. It is a UV based Air Purifier that is safe to use even in your presence due to the use of Medical Grade UVC Light and leak proof design.
Clean Tech is three times more powerful & effective air purifier. The replaceable HEPA filter makes it more cost-effective. Clean-Tech is designed in such a way that the air gets maximum exposure to the UV-C Light.
People have become health-conscious like never before and products like Clean-Tech are a great way to increase the safety and hygiene around your friends and family.
5. Mantiz - Laptop Stand that is smaller than your Phone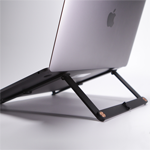 Mantiz derives its name from Mantis and it is actually similar to it in size. Mantiz is the world's smallest foldable laptop stand that delivers effortless portability and comfort with a state-of-the-art foldable design, ventilation, stability and durability.
Mantiz is made of ventilated cast aluminum that can outlive your device. It compacts down to a palm-sized bar. It has a universal compatibility and can fit notebooks and laptops of up to 17.3 inches. In short, it's just Wow!
Declutter your workspace, carry anywhere, practically weightless, and easy to use and fold, Mantiz is going to be your laptop's new partner.
6. Elephant Cuppa - Drinks on the Go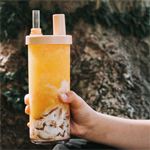 Elephant Cuppa is a reusable, portable and bubble-tea & smoothies friendly eco-tumbler designed to replace single-use plastic. It is lightweight, compact, spill-proof, and made from 100% BPA-free, bio-based ECOZEN plastic. The transparent Tumbler's body has a beautiful, glass-like appearance. 
There are people who love to carry their drinks on the go and they are bound to use the use and throw plastic cups. Elephant Cuppa is a minimal cup that can store any liquid, is easy to clean, and is tough, reliable, and beautiful.
Elephant Cuppa is nice gift for people who are constantly moving and love to carry their drinks from home or a favorite cafe.
7. CIZOR - An ultimate cutting tool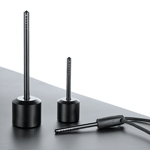 Have you ever felt the crazy urge to carry a knife with you because of all the cuttings and piercing that we have to do even in our routine tasks, and let's not get started about the online shopping parcels. Well, Cizor Tungsten Carbide cutting tool is the product for you.
The tip of the Cizor is perfect for penetrating and cutting a wide variety of packaging materials. It is crafted from one of the hardest materials in existence, tungsten carbide. It is held securely in a Silicon cap to prevent any accidents. The back of the Cizor is  a functional safety tool, which can break even a car window in case of an emergency.
Carry Cizor with you and you can be the Mr. Fixit for ladies in distress, well not just ladies of course.
8. Gamer's Chest - Keep Gaming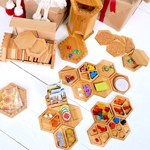 In my experience till now, gamers are the coolest community. And they take their games, their storage and accessories very seriously. There are many gaming accessories and add-ons for board games. And one such addition to the treasure of the gamers is the Gamer's Chest.
Gamer's Chest is an All-in-One Tabletop Game Organizer consisting of items every gamer finds necessary. A standard set consists of Dice Tower with Arena, 1 Dice Box, 4 Coasters, 12 Simple Tiles, 2 Bank Tiles or you can create your own set. The Gamer's Chest folds and unfolds in seconds. And due to its compactness, spaciousness and portability, it makes it possible to take your favorite game with you wherever you go.
Get your games ready for the new chest.
9. Soap Mate - Cleaner and happier soaps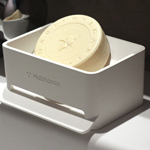 Soaps, especially natural soaps, can get a bit mushy when they stay wet for a long time. A tilted surface helps to drain water quickly and this phenomena is the main base for the very elegant and minimal Soap Mate.
Soap mate is a compact slanted soap dish with fast-drying & self-draining capacity. It is easy to clean, and takes up very little space around the sink. This soap mate is designed with two rubber suction cups to keep it secured to a place. It is made of durable high-quality plastic(ABS) that will not rust or break after long term use.
This is a great Christmas gift for those fussy ones who love their soap dry and their bathroom clean and sparkling.
10. Shower Power - Add Music to your Shower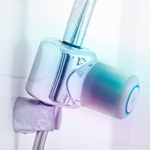 Who doesn't love music in the shower? However, nobody wants to risk wetting their favorite speaker or their phone. But the power is transformed to you by Shower Power, an award-winning waterproof speaker that generates 100% of its power from water. So, now you can listen to your favorite music, podcasts, and audio-books in the bathroom.
Shower Power is designed to fit any shower-head and is made from 100% recycled ocean plastic. You also don't need to charge it or plug it. Since it generates electricity from the shower water to charge the battery, you just don't have to worry about anything after installing Shower Power, well maybe just about which song or podcast to listen.
Shower Power is like a wand that brings magic to your shower life.
11. Sockwa - Socks or Shoes or simply Barefoot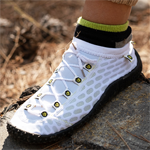 There are many lifestyle trends that people take up for the sake of their health. One such thing is going barefoot. It is both healthy for your feet and it also give a bewildering experience. Sockwa was built with keeping those people in mind who love to go barefoot on beaches, during a nature walk, or in park.
Sockwa are minimalist shoes that let your feet breathe and give you the experience of going barefoot all the while protecting your feet. These are breathable, lightweight, flexible, unisex, puncture-resistant, and machine-washable.
What more can you ask from your shoes!
Well, Well, we've got some really cool products. That's the beauty of Kickstarter. You get to know some really awesome projects. I know you may not be able to back or buy all the products listed here but they will definitely give you an idea about what you can do to make your gift stand apart. Christmas shopping in Corona is really daunting and giving a Kickstarter gift is a novel way of gifting something innovative without leaving the safety of your home. Happy Holidays!