Rating of Kickstarter Creator Namisu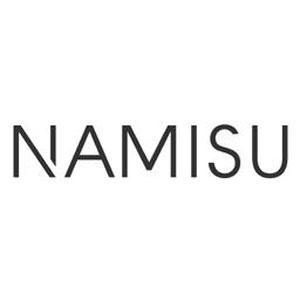 https://www.facebook.com/namisuofficial
https://instagram.com/namisuofficial

https://www.namisu.com/
https://www.namisu.com
-
-
-
-
Lives in: United Kingdom
Joined Kickstarter: March 2012
Number of Projects Created: 10
Number of projects backed: 14
Most Backed Categories: Design (10), Art (1), Publishing (1)
Designer writing instruments and stationery from Edinburgh, United Kingdom.
Creator Rating by
Overall
Excellent
Very Good
Fair
Bad
Poor
Timely Delivery
Product-Quality
Graphics & Design
Value for Money
Communication with Backers
Success Rate (8/10)
Check Before You Back
Kickstarter Creator Namisu has been creating a range of minimalist and beautiful fountain  and roller-ball pens. These pen are elegant, sturdy, scratch-proof and made from Grade-5 Titanium or aluminium. Namisu's first project was a 3D-Printed Tyrannosaurus Rex Sculpture. The average backers for Namisu
The pens are beautiful and majority of the backers love the feel and love the way the pen writes. There may be some leakage issues that are properly answered by the creator. There have been several issues or missing deliveries. However, overall the creator has been able deliver what he promised.
Top Positive Comments
The pens are beautiful, and write wonderfully. So many backers have posted happy comments about their pens.
Top Negative Comments
The biggest issue that the backers have with the Kickstarter Creator Namisu is that they were a bit slow on communication. There were many unhappy backers who were left unanswered.