Many a time you just come across a product and feel like WOW, why didn't I know about this earlier? And Kickstarter is full of such products. The projects on Kickstarter solve your everyday life problems with creative, out-of-the-box and innovative solutions. You are just amazed at the solutions that people come up with. Either they are outright wonderful and brilliant or really weird and you may want to exclaim Why?? Today we have compiled a list of 10 solutions to everyday problems on Kickstarter that will definitely make you exclaim, either wow or why.
1. S - Holder: Keep your shirt tucked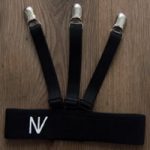 The top one in the list of some unusual projects on Kickstarter is the S – Holder that keeps your shirt tucked. Well, this is a good product for those who want their shirts in place the entire day. And mind you, there are a lot of people out there who are constantly on the go and cannot afford to look one bit less smart at any time. But the first thing that comes to my mind when I saw it was a .. I think you can very well guess it. And this kind of accessory on men is going to be interesting. The project was highly successful raising $101,193. I guess, many men do need their shirts in place.
2. Armored Leggings - Beauty and the Beast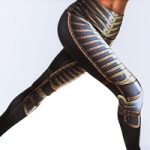 Armored Leggings aren't exactly a problem solver type of product but it may come handy for women and girls in sports and adventure and of course, video games. They are inspired by the armors and give a highly competitive and strong look to the person wearing it. The material is highly elastic and stretchable making it fit for any outdoor activity. While there is nothing wrong with the product, and they even look cool in certain surroundings ( think wrestling championship or gaming contest), but I just couldn't resist adding it to this list.
3. Magbelt - magnets on your belt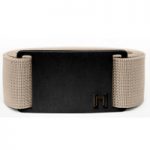 Magbelt is a really cool belt with sliding magnets that make it suitable for any waist length. Forget the hassles of making holes for a perfect fit, worries of proper fitting and no hanging straps. And what's more! you can wear it to office or a holiday. It looks as official as it is cool. I really liked this project and that's definitely a unique approach to solving issues with the prevalent product.
4. Nakefit - Walk wherever you want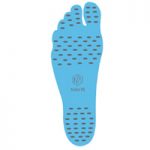 Nakefit is a hypoallergenic adhesive pad that sticks to your feet and then you are allowed to walk wherever you want with naked feet. You can walk on a beach and don't have to worry about sand sticking on your feet. Or you can walk on a hot surface or slippery one without much worry. In short, feel the experience of bare feet without actually going through the inconveniences of walking with naked feet.
5. Undress v3 - Public places, no problem!
So, changing clothes in public is something that is frustrating, challenging and embarrassing for women. The Undress comes with a simple solution that makes it possible to remove any complicated clothing and change into another one without much fuss or creating a scene. Undress is actually a dress with certain clips, pockets, and slits that allows women to change clothes in public gracefully.
6. The Barrel - for the Whiskey lovers out there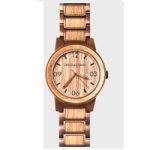 Kickstarter project The Barrel is a good example of how a simple idea can lead to a successful Kickstarter project, joining people with similar interests, likes, and passion for creativity. The Barrel is the series of watches created from actual Whiskey Barrel. Some amount of Whiskey always seeps into the barrel during its storage. Thus, your Barrel (watch) will have its own story, its own texture, and its own whiskey. Also, since the watches are made from actual wooden barrels, it will be hard to find two exactly similar watches.
7. TushBaby - Parenting made easier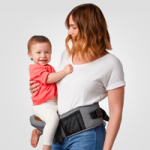 TushBaby is a strapless baby carrier that not just makes carrying baby easy but it also has a pocket to carry your stuff that is easily accessible. Carrying a baby, especially a toddler can really be a pain in the back, neck, hips, and arms too. TushBaby really offers a simple yet amazing solution to how you can easily carry your baby without straining your lower back or waist or putting any strain on your arms. It gives a simple seat attached a belt where the baby can it and is very similar to how we carry a baby. 
8. Lace Anchors - Shoes Simplified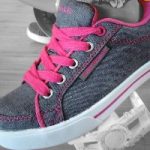 Lace Anchors is an elegant solution to dangly bows, tripping over laces, bending down to tie up laces and any other problem that you may be facing with your shoelaces. These simply fix the ends of the laces and hold them tight. You can crop the remaining laces and then can just go back in time when you didn't know how to tie a bow. As simple as that. This just goes to show how a tiny thing can solve a problem that you thought can never be escaped.
9. Peejamas - Potty training, no problem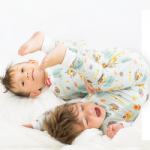 Peejamas are an eco-friendly and affordable alternative to diaper and an excellent way to potty train your baby. While diapers are convenient to change and don't make much mess, they are costly and create a lot of waste. On the other hand, simple pajamas can be a nightmare to a parent, especially at night. Peejamas combines the best of both. It is affordable in long run as compared to diapers. Moreover, it also absorbs liquid unlike a normal pajama to let your baby sleep peacefully. And best of all, they look really cool on kids.
10. Mime et moi - Heel to flats in seconds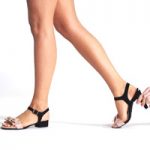 We love flats but we can't go to an important presentation or a Gala dinner in them. The much-dreaded and also the much-needed heels cause so much pain that only women can understand. And apart from that, there are also many types of other heels like stilettos and blocks and what not, that we must have. Mime et moi came with an astounding way of transforming your heels to flats within seconds and that too without compromising their look or feel. They also come with a range of styles to choose from. Obviously, women are going to love them.
Now, some of the products are really cool and I would really like to know what you people think of these amazing products on Kickstarter. Also, tell me which projects were a 'Wow' and which ones were the 'Why'.