Kickstarter is a place to go for all things cool and hip and extraordinary. With this article, we are starting a new monthly series of listing top 11 cool and interesting projects that we find on Kickstarter. These products may be big or small, already funded or are nowhere near their funding goal and will always have 5 to 30 days before the campaign ends. We want you, readers, to be able to back something from the list if you like it. So, let's see the top 11 most creative projects on Kickstarter for the month August 2018.
Well, the list for this month contains some really interesting and innovative projects and we'll just dive into them without further ado.
1. Vector - A sci-fi dream to reality​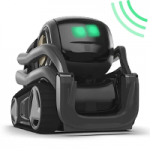 If you are a Star Wars fan or really would like a pet robot to follow you around, Vector will just blow your mind. This cute robot can see, hear and feel and hence reacts naturally to the surroundings. Vector is also able to do minor tasks like set a timer, take a selfie, answer your questions and give weather information etc. It likes to be patted. Vector can feel emotions and act accordingly, as per the creators. Most of all, Vector is similar to a cute kitten or rabbit and you'll instantly fall in love with it. The main aim of Vector is not to do wholesome tasks but keep you company and express itself in the best manner that it can and do trivial tasks. We would like to see how the campaign ends and what are the backers' experiences.
2. Bedchill- Never leave your bed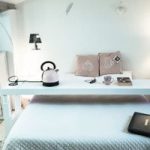 All those bed lovers out there, who don't like to separate themselves from their bed, here comes the good news. Now, you can actually do everything from your bed, eat, read, work or just laze around (you probably already do that on your bed). But I'll tell you, I am one of those person who would not mind staying in bed all day. And hence I am really excited about this product. And to top up this brilliant idea are the astounding features like power sockets, LED lights, adjustable height, stereo speakers, USB Ports, casters for easy roll, drawers and Oh my God, you just have to check it out to see the beauty for itself.
No more spilled drinks, no more heated laptop, no more standing up for getting power cable. Wow, life is going to be a bliss.
3. The Travel Line - Luggage Redefined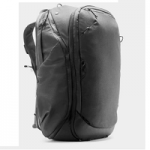 Time to get to know the most versatile backpack with equal durability and aesthetics. Apart from that, the cubes and pouches add to the easy access, organization and power of the Travel Line. The backpack in itself is cool-looking, sturdy, has easy access pockets and unique features like lock access to main volume, external straps, and hidden external carry straps. Various pouches and cubes like the camera cube, packing cube, tech pouch, wash pouch and shoe pouch will make sure that you've got everything you need arranged in a methodical way.
The creator Peak Design is a company born on a trip around the world and run by a bunch of fidgety ramblers and their experience as a designer and traveler just shows itself in the design.
4. SparkMaker FHD - Imagination to life
SparkMaker LHD is a fast printing speed, high resolution, and reliable 1080p SLA printer. The most important factor is the price range that it comes in. It is the most affordable 3D printer. All you have to do is transfer the files to print to an SD card or to the smartphone app and connect the phone to printer via Bluetooth. Just press a button and see your files coming to life.
This is the second Kickstarter project from Wow and the first SparkMaker was a huge success too. However, there were many complaints from the backers regarding ink spill, jamming, and quality. There are also people claiming to love it and have successfully printed out models from their SparkMaker. Just wish that Wow has answered to all the issues of the first version. This is a really incredible product.
Boulder Denim started as a stylish climbing pant but it has been appreciated worldwide by the backers and has turned out into a pant that is perfect for virtually any activity. Now enters Boulder Denim 2.0: stretchier, softer, more water repellent, more durable, and now more affordable.
The striking features of the Boulder Denim include no gap waistband, zipper pocket, 360 degree extreme diagonal stretch, water and spill resistant and memory shape denim that keeps its shape. Boulder Denim has also introduced Jogger-Chino Hybrid. These denims have become so popular that they are even being used for everyday wear rather than just for climbing and other adventures.
Beware! Other jeans are getting jealous.
6. NanoPen - Functional, Minimal & Refined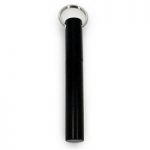 The entire concept of NanoPen is based on the fact that we all forget. And there will be numerous occasions that we can gather where we have to ask for a pen. Well, not anymore. NanoPen goes where you go. Measuring 5 cm in length and 0.75 cm in diameter, it definitely is the smallest pen on the planet.
And not just smallest, the strongest one too. It is waterproof, fireproof, smash-proof, car-proof,  and I guess everything-proof and has a Tungsten Carbide tip which is impossibly strong. The tip can be used for slicing and puncturing too apart from writing.
Hook the NanoPen to your backpack or add it to a jacket zipper or a key ring or wear it as a necklace, but from now on, never ask anybody for a pen.
7. The World of Warcraft Diary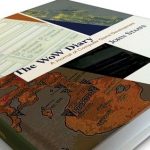 The one thing that John Staats, the 3D level designer of the World of Warcraft has learnt from his experience is that Computer Game Development is not pretty. This is the story of the years of John Staats' life in the game industry working 90-hour weeks. The WoW (World of Warcraft) Diary gives you the Behind-the-Scenes information of game development, the team conversations, the debates, the failed experiments, the internal pressures and the inside jokes.
People, especially gamers, think that game development is so cool. It is absolutely cool but what lurks along side this cool outer look is the unending labor of the team behind the game. And this is a great way to know it.
The WoW diary is a unique and one-of-the-kind project.
8. Unstable Unicorns - Unicorns Forever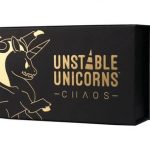 Tabletop Games with lead animal characters like kittens, bears, dogs etc. have a history of huge success on Kickstarter. Yet another addition comes in the form of unicorns in the game Unstable Unicorns.
What's unique is the collaborative manner which the creator has used. The creator actually takes into account the ideas given by the backers in the comments section. As stretch goals, backers will be selected based on an algorithm determined by how active the backer is on the campaign page and will be drawn as a unicorn.
This is a classic example of using new ideas and applying them to old business.
9. CORI - Customizable travel pillows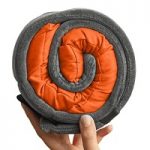 CORI is probably the first travel pillow that is customizable. It has modular parts, a strap and detachable pillows, that you can arrange as per your needs. Whether you want a side support or all round support or a front support, it is possible with CORI.
It weighs just 230 gms and compacts to 12 cm in diameter when rolled up. Thus, its easily portable. Moreover, the fabric is very smooth and soft and the the covers are removable and washable. The covers come in many fun and vibrant colors.
Now, this shows how creativity can work wonders for even a simple thing as a travel pillow.
10. Coral UV - Effective, Safe, Chemical-free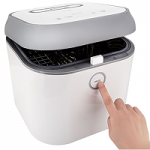 Everyone knows that exposure to UV light is an excellent way to sanitize products. It is used in sanitary napkins, photo-therapy and other light treatments. Coral UV comes with a simple solution to sanitize everyday objects using UV C light. We can use Coral UV to sanitize baby products, TV remote, Make-up brushes, soft toys and anything that you can stuff inside. It kills 99.9% germs.
Apart from the UV Sanitizer, it can also be used as a medium temperature dryer and 24-hour sterile storage. The open top design and an intuitive touch panel makes it easy to use and operate.
This just goes to show how you can use an already established concept in an entirely new way.
11. Lyd - Bottle you never have to open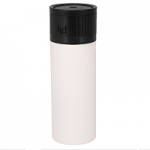 Just when you start thinking that you've seen it all, you come up with something more cool and out-of-the-place. This product is as simple as a bottle and as unique as a spill-proof, lip-touch activated bottle. I really liked this concept. OK, normally you may not need this. But think of the times like driving or holding a baby or even programming or typing. When something needs your undivided attention, all you have to do is pick up the bottle and start drinking. Also, when you are engrossed in some work, an absent minded flick to the bottle makes everything spill to the floor. This is so not going to happen with Lyd.
Lyd can be a life savior at best and a cool bottle to boast of at worst. Every other scenario comes just in between.
So, let's end the list here. I hope that you get some inspiration for your next cool product or you get something that you would love to have yourself. Or else, it's just good to see wonderful products blooming and coming to life. We will be back with the list of top 11 most creative projects on Kickstarter for September 2018 next month.