Christmas is near and there are many who start to fret about what to gift your best friend or 10-year old niece or your neighbor's brother. While it may be a good idea to get a trending and super cool product on Amazon or similar website. But getting something from Kickstarter will be way cooler and you'll be able to gift a person based on the interests. And what's more, there is no chance that your gift will not be incredible, thoughtful and unique. So, I list 11 brilliant Christmas gifts on Kickstarter.
You may not be able to back or receive all the products to gift on Christmas. However, our main goal is to give you an idea of what you could gift instead of the regular gifts that you normally select. So, get inspired and surprise your friends and family this Christmas.
1. Who's She? - What she Did, not how she Looked.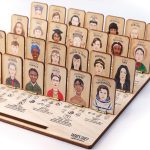 This is a tabletop game that involves guessing the women from their accomplishments. Women all around the world have many achievements to their name, but even today appearance is by far the most judging factor for a woman. This game is a tribute to those courageous souls who dared to fight the norms and follow their dreams.
The game also contains cards containing fun facts and interesting anecdotes from these women's lives. The game contains the praise of 28 brave women who carved their own life.
Let's remember the ladies for their adventures, discoveries, invention, and bravery and not for what they wore or how they looked.
2. Santa Clothes - A Unique Countdown to Christmas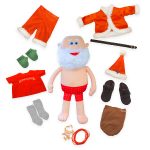 My first impression for this project was not much good. But as I watched the entire video, the idea struck as wonderful to me. The creator converted the thing that they used to do as children into a campaign. It's different. There are 12 units of clothing and you start adding one item of cloth to Santa everyday starting from December 12.
The number of clothing remaining are the number of days to Christmas. This is a fun way to let your hyperactive kids engage in the countdown to Christmas. You won't be able to back or buy this product but it is simply amazing and you can create it yourself or give a custom order to a local store.
The fully adorned Santa will bring the Christmas to your door. This project depicts simplicity, memories and childhood excitement.
3. Minimal Pen - Lasts a Lifetime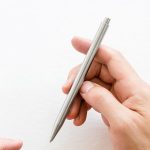 Andrew Sanderson is the creator of the lifetime-lasting pencil. And now he is back with a minimal pen that will last a lifetime and anywhere, even in space. The design is sleek and elegant. And the material used is tough. A perfect combination for a durable product.
Some of the unique features of this pen are that it is US made, has a custom mechanism, and a lifetime guarantee. The main feature is the attention to detail and excellent quality that will make you fall in love with it.
This can be a perfect gift for those who love sturdiness and simplicity. Estimated delivery is in November 2019 though. So, that will definitely arm you for next Christmas. Till then, you can check out the mechanical pencil that will also stay with you forever.
4. Zoo-ography - Build and Explore the zoo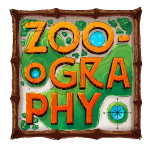 I was instantly gripped by this game with simple concept and cute animals. It's a tile laying game. You have to create custom habitats and place animals according to their requirements. You also have to set various attractions to increase the rating of your zoo.
Games like this where you get to plan and build and earn points based on your strategic development are loved by all. The funds raised tell us the same story. It's always fun and never gets monotonous.
It's a perfect gift for those who love planning and structural games like Farmville.
5. UGEARS Games - Classy holders for your tabletop games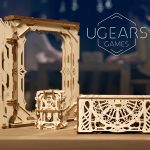 This project was also listed in our monthly list, Top 11 most creatrive projects on Kickstsarter – October 2018. This project consists of various mechanical devices that are any tabletop game lover's dream. There are four different mechanical devices to accommodate any part of your beloved game, the Card Holder, the Dice Tower, the Game Master's screen, and the Deck Holder.
I'll just repeat what I said in my previous article about uGears. Sometimes you just love a product, whether you need it or not. And UGEARS Games comes in that category.
6. The 24 Elves of Christmas - I love that
The 24 Elves of Christmas is a very cute idea and if there are any children below 10 in your gifting list, this could be a great gift idea. I say idea because the project has ended and there is no website or anything else. The creator is just present on Facebook and there is no way of obtaining this product. I think it's a great project that didn't get enough exposure. But you may explore the project and find something similar on the bookshelves of your favorite bookstore.
The idea in itself is great. Stories about Santa's elves always fascinate children. And the graphics and images shown in the campaign are great too. Just wished this project could have done more.
Stories are a great way to teach your children important lessons in a fun way and add Christmas spirit to it and things can never go wrong.
7. STEM into Christmas - Scientific card making kit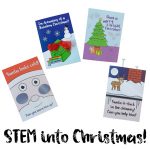 This project is for those with kids who love to make their own cards. STEM into Christmas is a fun way to make Christmas cards that are incredible for children. The creator has used certain scientific principles in card making all the while keeping everything simple so that the kids can work it out. This project is a good way to teach your kids something in a fun way and also save you the hassle of buying or making cards. The fact that little kids made the cards make them special. Let the little scientist in your house take over the card making this Christmas. You can buy these and other cool scientific stuff on their website.
8. Christmas Lights Card Game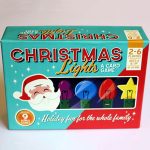 An entirely Christmas themed game that can be a perfect present for tabletop game lovers. The main theme of the game is to collect or even trade light bulbs and complete the strands. The first person to complete two strands of light and connect it to the plug card is the winner.
And as a toast to the prevailing festive spirits, 9 bonus games are also included in the kit. The creator has also provided the option to buy game from their website for those who missed the Kickstarter campaign.
9. Monk Manual Planner - Refocus Your Life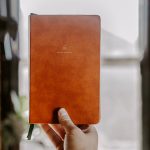 A planner is a perfect Christmas gift as it's the end of the year and people tend and like to make a new beginning, achieve new goals, and stay organized every New Year. When you gift someone a planner, you help them achieve their goals.
Got a friend who is into planners or who needs some motivation to achieve their goals, then this can be the perfect gift. You can also select from the Top 5 most funded planners on Kickstarter.
Although planners are not used by everybody, these are the most thoughtful and helpful gift for those who do.
10. Affectionate - Cats and Cuddles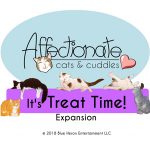 Affectionate is a simple and sweet game that cat lovers can definitely connect with. It is more suitable for young children as it is easy to learn and has no complex rules or strategies. The core idea is simple. You take turns and play by the rules. And when the cuddles in the middle are all gone, the game is over. The person with the most cuddles wins.
Cats are the most affection-seeking animals that we know and they are so fluffy and cute that you just can't stop cuddling them. And man, they do love cuddling. So, here's to all the cats and those who love them.
Although the campaign is over, you can pre-order the game. So, I guess you are still in the game.
11. Neoprene Playmats - Again for Boardgame Lovers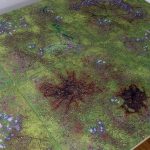 Only board game lovers know how precious their games and various elements are. And the creator of this campaign knows the same too. They have created wonderful play-mats to place the games on. These mats are water proof, provide padding and are easily transportable. Furthermore, they come in some wonderful designs that only add to the charm of the game.
All the game lovers are going to love you for choosing something that is so extraordinary and thoughtful. You'll be remembered every time a legendary game is on.
So, that's it for this Christmas. I know you may not be able to back or buy all the products listed here but they will definitely give you an idea about what you can do to make your gift stand apart. Christmas shopping can be as dull or as lively as we make it. And I truly believe that the festive spirits at this time of the year will surely reach you (if it hasn't already) and would cheer you up. You can also check out the The Funding Cafe's monthly lists of the most creative projects on Kickstarter for the month of August, September, and October for some inspiration. These lists include those projects that stand out from the lot and rouse your interest. So, get inspired and Happy Shopping.