We are back with yet another monthly list featuring cool and innovative products of the month.  These products may be big or small, already funded or nowhere near their funding goal and will always have 5 to 30 days before the campaign ends. We want you, readers, to be able to back something from the list if you like it. So, let's see the top 11 most creative products on Kickstarter September 2018.
1. Periodic - A game for science geeks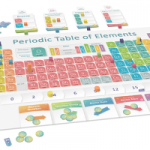 Periodic is a cool strategic game built around the periodic table and involves strategic moves like taking energy, activating trends etc. While this game may not interest everybody but it is really cool and fun way to learn and get a grip on the periodic table and basic concepts of chemistry. If you love science, especially Chemistry, you're definitely going to love Periodic.
Periodic gives your child or yourself a treat if you really love the nature of elements and how they bond and react.
2. Blip- From wired to wireless in a blip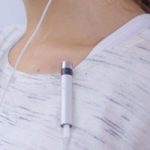 If you love to talk and know about innovation, here's a product for you. Blip is simply a Bluetooth receiver which is not a new technology but it has totally innovated the way in which a Bluetooth receiver can be used. All you have to do is plug in your favorite headphone, pair it with Bluetooth and clip it wherever you like. And now you are the owner of a wonderful wireless headset. It works with any headphone and provides a crystal clear audio while actively reducing noise. It can also be used to receive calls and has volume and song selection controls. Oh! please just watch the video below. I don't want to say anymore.
Now, that's what proves that size doesn't matter.
3. Varram - Now your pet is never alone
We all are aware of the anxiety of having to leave our dear pet at home alone. Not only are we sad but those little cuties also feel lonely and unlovable. But not anymore. A wonderful solution in form of a pet robot will leave you carefree and your pet happy when you are away. Varram helps your pet to exercise, play and even gives it treats at the time set by you. It is smart, easily washable and can be accessed with your smartphone. Now that's what we call a pet-packed solution.
Varram is just like a pet to your pet.
4. Plant Hero - Loves thy plants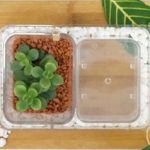 If there is an innovation for pet owners the plant lovers need not be sad either. How many plants have been killed due to improper watering, less nutrition or simply lack of proper care. The number is millions. If you are also one such plant-killer, no need to worry now if someone gifts you a beautiful plant. All you need is the Plant Hero for your plant. You just have to fill the water tank and then you can forget about it for weeks. You can also see the water level and hence know when to fill the tank with water rather than using your imagination. It also contains nutrient capsules that make sure that your plant stays strong and healthy.
It's a product that loves your plants just like you do, probably even more.
5. Travel Bag Buddy - A true chum
When I first came across this project, I was elated. The features of the Travel Bag Buddy will make you fall in love with it instantly. It's just a great way to secure your second bag atop your traveling bag and have things like your phone, tickets, documents, keys etc. easily accessible. The beauty of this product is in its simplicity. No complex procedure, no fancy straps, no 200-page manual. Just fix it to the handle, strap the extra bag and get going.
This buddy is definitely going to accompany me in every travel.
6. Perfect Cut - Cut like a Pro
Here's to all those clumsy crafters who have trouble cutting a straight line perfectly, let alone circles and other shapes. The perfect cut, a solution to cutting any types complicated shapes with accuracy, precision, and elegance. Just looking at the campaign video will make you grab one for yourself. It is really satisfying and wonderful to watch The Perfect Cut in action. It's not just about the shapes, the angles of the cuts can also be defined which helps in creating impressive 3D models.
Cutting was never this much.
7. Lumapod - Faster, Lighter, Most Compact
A single look at Lumapod will tell you that it's no ordinary tripod. The eye-catching features are the Kevlar ropes which give it a sleek look and thereby make it compact and lightweight. And guess what gave the creator the idea to use the ropes instead of the traditional legs, the sailboats. Isn't that brilliant. Lumapod is extremely stable and is miles ahead of its competitors, the travel tripods.
Enjoy capturing the moments and not worry about the setup.
8. All-in-one wireless charging Dock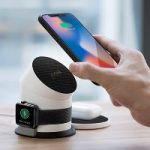 This all-in-one wireless charging dock by Pitaka is a huge improvement over the other wireless charging solutions already available. Rather than giving a rigid solution of charging on a given flat surface, the all-in-one wireless-charging dock allows you to charge in three ways. The top of the dock is twist-able and magnetic making it a stand to dock your device. And hence it becomes easy to watch videos or access phone while charging. It comes with a 7800 mAh battery which makes it a long-lasting power bank too.
All you have to do is have empathy for what people want in existing products and find a disruptive solution. And there is no one there to stop you from succeeding.
9. Micro - Mind your Keys
Are you among those who get irritated by noisy keys and have a hard time organizing them properly? Slughaus comes with yet another brilliant and smallest solution. Micro is a key organizer that arranges up to 10 keys and also contains a mini tool. This tool can also be used to open, slice, pry, screw etc. You may also find the Nanopen interesting by the same creator. It was featured in the last month's most creative projects' list.
Now, your keys will be as organized as you want them to. You can also group different keys in a keyring.
10. Ridge Stand 2.0 - Work, Play, Have fun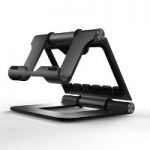 One of the main issues that people face when watching videos or playing or even working on a laptop or tablet or smartphones is the angle that the body forms. Laptops also tend to heat on prolonged use. Ridge comes with a solution for keeping the laptops and other devices at a convenient angle and also provide a gap between the device and the ground, thus preventing it from heating. Ridge supports all the Macbooks, Samsung devices, and iPads. It provides flexibility, ease, and comfort. Check the list of supported devices before backing this project.
11. CanLoft - Hang out goodies and save space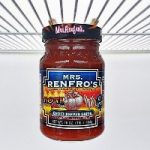 One thing that people face every now and then is the disheveled shelves and cupboards, and fridge overflowing with tins and cans. A sleek solution to give these shelves a considerable amount of organization comes in the form of CanLoft. These are magnetic can hanger that can be used for everything that sticks to a magnet. You can either fix it to a flat surface or slide it through a wire and then hang your things. These kind of projects are like nothing-to-something and provide you with a solution to problems that you didn't even know existed. All those who love organizing, just hang out there and back this project.
Well, this was one interesting list! We just hope to bring a touch of creativity and joy in your lives with these monthly lists. Who knows, you may find your dream product here or end up backing something that you love. As long as Kickstarter is there, there will be no shortage of interesting and creative products to list. And we will be back with the list of top 11 most creative products on Kickstarter October 2018.