Whether you are on a vacation or having a party or just trying to kill time, there is no better way than a couple of rounds of games with friends or family. Board games and Card games have been around for a long time but their charisma doesn't seem to fade. In fact, people are being more and more creative with their games and hence we find a wide variety of games now than ever before. And Kickstarter has become the launchpad for some of the coolest card games. Here, we are with the list of top 5 card games that were most funded on Kickstarter.
Exploding Kittens
Simply stating the words of the creator, its a card game for those who are into kittens and explosions and laser beams and sometimes goat. It is being compared to the kitten powered version of Russian Roulette. 😀
The game contains a deck of cards from which each player draws a card in turn. If the player gets an exploding kitten card, he gets busted unless he has a defuse card like a laser beam or catnap sandwiches. A player can also use strategic or attack cards like skip turn or grow back-hair and such others to devise strategies and prevent oneself from getting an exploding kitten.
Funding Goal: $10,000
Campaign Length: 31 days
Total collection: $8,782,571
Time to reach 100% funding: 2 hours
Number of backers: 219,382
Kickstarter Page: Exploding Kittens
Website: www.explodingkittens.com
Gloomhaven (Second Printing)
If the first edition of Gloomhaven was a success, the second edition was just insanely victorious with reaching the $100,000 funding goal in just 5 minutes. I mean, this is sheer craziness and love for the game and the power of Kickstarter. Gloomhaven is a card-driven combat set with a series of tactical combat scenarios. There are various scenarios linked together and there are a series of rounds for each scenario. The player plays two cards from his ability card deck and combines the action diagonally (top action of one card and the bottom action of the other). On completing battle goals of each round, the player gets more powerful ability cards and levels up. There are various other factors like maintaining reputation, looting money, buying things and it's just like a real-life scenario.
Funding Goal: $100,000
Campaign Length: 28 days
Total collection: $3,999,795
Time to reach 100% funding: 5 minutes
Number of backers: 40,642
Kickstarter Page: Gloomhaven
Website: www.cephalofair.com
Joking Hazard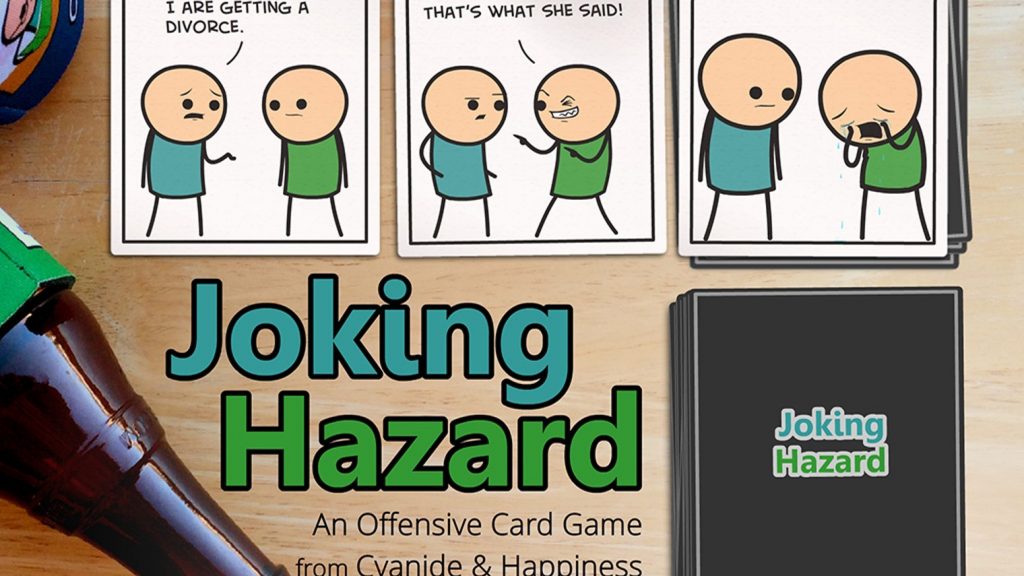 If you really want to see the potential and influence of stupid ugly stick figures, just have a look at this game and the gigantic amount and interest that it has raised. The game basically contains cards with stick figures and some line. One card is drawn from the deck, then the judge(a person chosen earlier as a judge for the game) draws another card and then all the other players select a card and put it face down to make a punchline. The judge selects the card that he likes and the card goes to its owner to keep scores and is the winner for that round. This is just a fun game and can get offensive a bit but it is definitely going to crack you up.
Funding Goal: $10,000
Campaign Length: 30 days
Total collection: $3,246,588
Time to reach 100% funding: 27 minutes
Number of backers: 63,758
Kickstarter Page: Joking Hazard
Website: www.thejokinghazardgame.com
Bears vs Babies
How about creating a monster to fight horrible and awful babies. Well, many people may not like the idea of thrashing the babies but let me tell you the figures for the amount raised by the game say the contrary. The game is simple. You pick up a card from the deck and create monsters from the card (cards may contain torso, or weapons or head and so on)) and get the points for the number of cards that make the monster. The baby cards are put in between. And if the monster has more points than the baby cards, the monster eats the babies and vice versa. There are other cards like provoke, dismember, party hat etc. to add more fun to the game. All in all, it's a fun game if you don't mind your monsters eating the babies.
Funding Goal: $10,000
Campaign Length: 31 days
Total collection: $3,215,679
Time to reach 100% funding: less than 30 minutes
Number of backers: 85,581
Kickstarter Page: Bears vs Babies
Website: www.bearsvsbabies.com
Fireball Island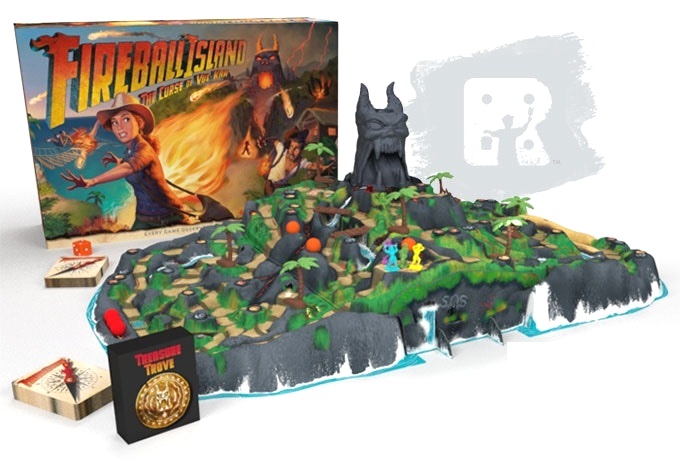 Fireball Island was created by Restoration Games with the aim to bring back the games of the 80s that the creators played as kids. With Vul-Kar firing Fireballs, a player has to get the Vul-Kar jewel and then get back safely to the helipad all the while avoiding fireballs and collecting hidden treasures. If another player has grabbed the jewel, you've got to fight him and take it from him. The ultimate champion is the one who has the jewel and is safely back to the helipad. The treasures collected also count. Cards like cataclysm, souvenirs, and others make the game all the more interesting.
Funding Goal: $250,000
Campaign Length: 30 days
Total collection: $2,810,297
Time to reach 100% funding: 12 hours
Number of backers: 23,325
Kickstarter Page: Fireball Island
Website: –
Well, we saw some huge numbers here. Apparently, games are what get most funded. All the games in the list crossed the million-dollar-mark and that just says that no matter whatever leaps technology and gaming make, board games and card games are always going to be people's favorites. A way to bond, a way to learn to cope up and a way to create lifelong memories.